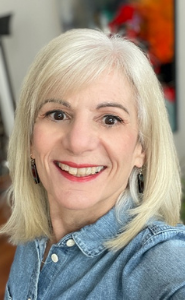 Julie Newman is new to Baltimore, having moved here seven years ago. But being a transplant is nothing new for this mother of two. For over the years, Julie has pulled up roots countless times, living as far away as Bangkok, Thailand and as close as Washington, DC. 
Yet, wherever she went, Julie has always been a fan of strong women, and that is just what got her engaged with The Associated. Following a chance encounter in the Caribbean, when she first learned about the organization, she joined Associated Women's Chapter Two program and The Associated's Jewish Women's Giving Foundation (JWGF). JWGF combines her passion for women's and social justice issues. She now sits on its Executive Committee. 
We recently caught up with this dynamic woman who lives in Phoenix, MD with her husband, Jack to whom she has been married to for 31 years.