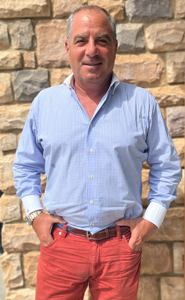 My name is Morry Zolet, I'm a proud Baltimore native and a University of Maryland alumni. I've been actively involved with the Associated, including previously chairing the marketing department and now co-chairing its exciting new mentor-mentee program. I was asked to share with you valuable advice and personal stories from my own journey, tailored to future college students and young adults.
Embrace Your Authentic Self:
When I started college at the University of Maryland, I was excited to broaden my friendship circle. Success is like a three-legged stool – it needs all these elements for a stable foundation.  Be authentic and true to yourself. College is a time to explore and learn, so don't pigeonhole yourself into one path. Keep your options open; you never know where your passions may lead you.