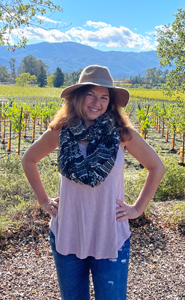 Meet Michele Wendell, a dynamic force in the world of philanthropy and community empowerment. Baltimore born and bred, Michelle has dedicated herself to fostering positive change through her involvement with The Associated's Jewish Women's Giving Foundation (JWGF). Michelle opens up about her journey, values and the meaningful impact JWGF has on her and the community.
Here are ten things to know about Michele.
Volunteer Work with The Associated
I first became involved in The Associated in the early nineties. The president of the company I was working for at that time was very good friends with Darrell Friedman and encouraged me to participate in the Young Leadership Committee.