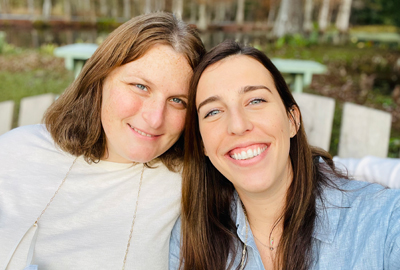 Baltimore native Lauren Sibel met Lauren George while working at the University of Maryland Medical Center, where their love of dogs, food and sarcasm helped them form a connection.
Now in a loving relationship, Lauren Sibel, who is involved in The Associated's Young Adult Division, and Lauren George, who is Christian, share their interfaith story.
Read more about how this has been a positive and meaningful experience for both of them.