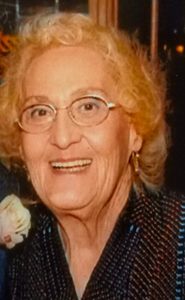 Janet Kurland had just come out of a cello concert to take the call. It was a busy day for her, although every day is busy for this 92-year-old. This is a woman who is still on the go, filling her life with family, friends and activities. 
In fact, this is a woman who never stops. After all, she retired from a storied career as a social worker at 88—while she was still going strong. 
Talking to her, it quickly becomes apparent how incredibly grateful she is for her life – and her work at Jewish Community Services (JCS), where she spent the bulk of her career. It is, in part, why she made a legacy endowment to The Associated, to express her gratefulness and commitment to the future.