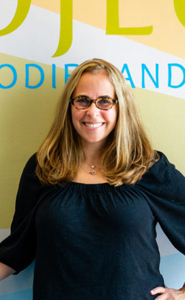 Many of you have undoubtedly heard of the Baltimore Hunger Project – a nonprofit that is dedicated to eliminating the growing problem of weekend childhood hunger. But are you familiar with their founder and executive director, Lynne B. Kahn, who is also a staple in the Baltimore Jewish community?
Read about these 13 things to know about Lynne Kahn:

Lynne grew up on Old Court Road, not far from The Park School where she attended. Her parents still live in her childhood home.
She majored in political science and religion at the University of Rochester and after graduation had every intention of joining the Foreign Service. But… "my father said, 'come work for me for a bit'. I went back to school to get my accounting degree and have been a tax accountant ever since."