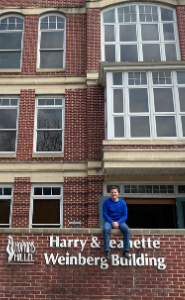 This year has been a difficult one for college students, many of whom never even made it back to campus. And for those that did, virtual classrooms and social distancing completely changed the traditional experience.  
We reached out to area Hillel directors who have been working closer with students this year to make sure they felt connected. We asked them about the students, what they think next year might look like, and for those who are getting ready to apply, what they should look for when searching for a college. 
Here is what Noam Bentov, executive director of Johns Hopkins Hillel, Rabbi Josh Snyder, executive director, Goucher Hillel, Lisa Bodziner, executive director, Towson Hillel and Rabbi Ari Israel, executive director, Maryland Hillel, had to say.