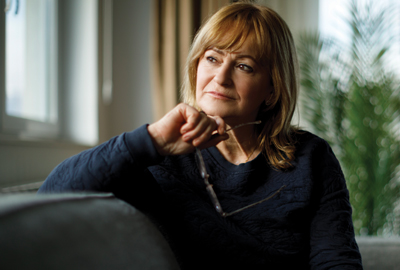 There were red flags from the beginning of Amy's relationship with her now ex-partner, but the beginning of the COVID-19 pandemic marked the turning point when their cohabitation became untenable. "We were together [nearly] 24 hours a day, and it was like a pressure cooker," Amy recalls.
As the months went on, Amy's partner's emotional instability grew, and his abuse escalated from emotional and financial to physical. Amy knew she had to move out.
Yet, the pandemic left her unemployed, money was tight, and safe shelter options had dwindled as the severity of COVID-19 became clearer. While petitioning for a protective order, she turned to CHANA for help.