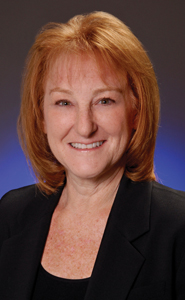 Since September 202l, Dignity Grows in Baltimore has provided over 1,500 totes to 10 recipient organizations in the Jewish and general Baltimore communities. These totes were assembled at packing parties sponsored by The Associated, synagogue sisterhoods, families and groups of friends volunteering together.
Shelly Malis is leading Associated Women's Dignity Grows, the Baltimore chapter of the National initiative that removes the obstacles to self-esteem and health by providing women with personal hygiene products each month. We sat down with Shelly to learn more.
Why did we want to get involved? 
I remember when The Associated's Jewish Women's Giving Foundation (JWGF) watched a powerful documentary, Period. End of Sentence. It focused on the fact that women who have no access to feminine hygiene product can't work full-time and have difficulty going to school. We realized that this is not just a problem in other countries… it's a real problem in many communities in the United States. Government benefits such as SNAP and WIC do not cover these necessities and they are rarely donated to food pantries for distribution. In some states, feminine hygiene products are taxed. Because of the cost, many women are choosing between feeding their family or purchasing these products. We realized we can make a difference in someone's life for not a lot of money.