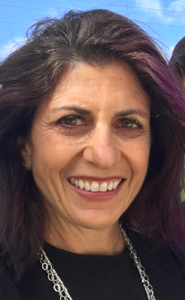 Lisa Abrams's claim to fame goes beyond her work with The Associated's Insight Israel Forum.
Let's get straight to it…there's so much to cover. Here are 14 things to know about Lisa Abrams.
1.  Lisa was "born and raised" in Baltimore. She returned to Charm City to go to medical school at Johns Hopkins after graduating from Harvard.
We know, we know. She's a bit of a slacker.
2.  Around four years ago, Lisa left private practice after 20 plus years and joined the faculty at LifeBridge Health Krieger Eye Institute at Sinai, working mostly in the clinic helping the residents.
She is a pediatric ophthalmologist.