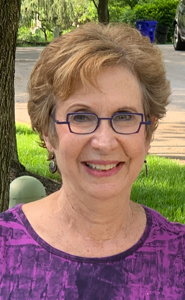 Nancy Kutler, president of the Jewish Museum of Maryland's (JMM) Board of Trustees and active community member, talks about finding a 'second career' as a volunteer, post-retirement.
How many years must you live here before you can actually say you are "from" the Baltimore/Washington, D.C. area?
Nancy grew up in Cleveland, Ohio and moved to the area for her husband's job back in 1982. Yea, we think that counts.
A career path in Jewish communal service
As a former middle/high school English teacher during the time of a recession, Nancy was considering a career change as she and her husband were planning their move to the DMV area. "I had always been very active on a volunteer basis, as a teen and a young adult, in Jewish causes. I had just never realized that it would be a career for me. So, when I came to this area, I went right to graduate school for a double master's in social work and Jewish history."