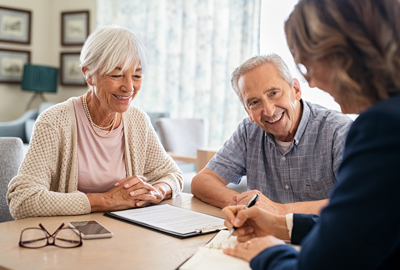 Financial priorities change with age, and they should!
If you are starting to think about retirement, one of the financial realities is that you will no longer have a steady income from employment once you retire. Financial advisors encourage clients to identify other sources of income to replace a steady paycheck.
While you understand you need to commit more of your current resources to retirement income planning, you may also want to continue your support of favorite charities. You can do both. A deferred payment charitable gift annuity enables you to make a gift now to The Associated, receive a charitable deduction to reduce current income taxes if you itemize, and to have an additional source of income when you choose to retire. Even better, this can be done for one or two people.