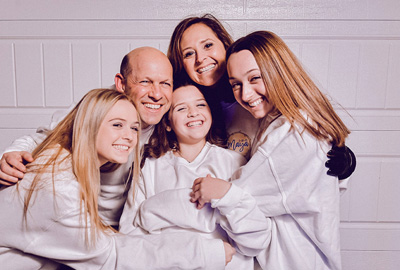 Take a close look into the minds of Amanda & Stu Levine – Owings Mills residents and co-chairs of The Associated's latest program, The Event, featuring mentalist Oz Pearlman which occurred on Wednesday, April 21st.
What interested you in chairing this event?
We have been long time supporters of The Associated and we're honored to have been asked to chair The Event. We especially love the fact that it is a friend-raising event, a thank you to the community for its tireless support during the pandemic, when need has been so great. We are thankful for The Associated's commitment to our community, especially when times are hard. This program embodies the gratitude we feel both to The Associated and to the community at large.