IMPACT's Date Night –
Why did I say that?
---
Unsolicited relationship advice? Long-standing tensions? Money issues?
November 24, 2020
@
7:30 pm
Blending families is not easy under any circumstances, but it is especially challenging during more stressful times. Navigate difficult conversations that may arise this holiday season and learn how to positively handle spoken differences. Led by a trained couples therapist. Questions can be anonymously submitted in advance.
Zoom link will be supplied after registering.
In lieu of a registration fee, please consider a donation to The Associated by visiting associated.org/give. The Associated needs your financial support now more than ever.
Jacki Ashkin, MSW, LCSW-C
---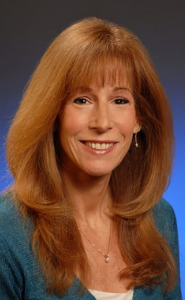 Jacki Post Ashkin, MSW, LCSW-C, is the Director of Community Connections for Jewish Community Services. In this role, she oversees the agency's Community Engagement and Outreach programs, Prevention Education, Marketing and Communications. She also serves on the Jewish Community Critical Incident Response Team which provides critical incident stress defusing and debriefing for adults and children. Jacki has extensive experience providing clinical and psychoeducational services for individuals, couples, families, and groups. She holds a Bachelor of Science degree in Human Development from The Pennsylvania State University and received her Master of Social Work degree from the University of Maryland School of Social Work.