Why Did I Say That?
An IMPACT Couples Event
---
When it comes to our relationships, communication is like food. When it's healthy, our connections deepen and grow. When its not…well, you know.
Let's talk about communication strategies that can help relationships thrive and some of the bad communication habits to avoid.
Led by a trained couples therapist. Questions can be anonymously submitted in advance.
In lieu of a registration fee, please consider making a gift to The Associated by visiting associated.org/give. The Associated needs your financial support now more than ever.
Zoom link will be provided after registering
This event is presented by IMPACT, The Associated's young adult division. IMPACT inspires community connections, philanthropy and leadership for Jewish community members between the ages of 22-39, at all stages of life.
In keeping with our Jewish values, The Associated supports a thriving Baltimore that celebrates diversity and appreciates the unique combination of gender, race, age, religion and ethnicity, sexual orientation, cognitive and physical disabilities and special qualities that each resident adds to the fabric of life in Baltimore. We welcome everyone interested in our mission to join us. If you require accommodations, please contact us, and we will make every effort to meet your needs.

Live-captioning is available through Maryland Relay Service. Generally, 48 hours advance notice is required to set this up.
Jacki Ashkin, MSW, LCSW-C
---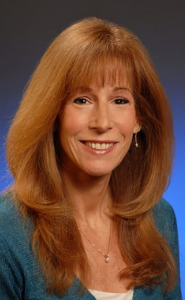 Jacki Post Ashkin, MSW, LCSW-C, is the Director of Community Connections for Jewish Community Services. In this role, she oversees the agency's Community Engagement and Outreach programs, Prevention Education, Marketing and Communications. She also serves on the Jewish Community Critical Incident Response Team which provides critical incident stress defusing and debriefing for adults and children. Jacki has extensive experience providing clinical and psychoeducational services for individuals, couples, families, and groups. She holds a Bachelor of Science degree in Human Development from The Pennsylvania State University and received her Master of Social Work degree from the University of Maryland School of Social Work.
Capital Funding Group • Len Stoler Automotive • MileOne Autogroup • Trius Lending Partners
BGE • Brown Advisory • MedStar Health • Miles & Stockbridge • M&T Bank • PNC Bank • PSA Insurance & Financial Services • Truist
Advance Business Systems • American Office • Eastern Savings Bank • Howard Bank • Merritt Properties • RBC Wealth Management • Residential Title & Escrow Company • Schoenfeld Insurance Associates • ShopRite • SOS Technology • T. Rowe Price • Venable LLP • WesBanco