Recurring event
see all
Uncover Israel at 75: People and Places of the Past
---
u003cpu003e u003c/pu003e
Join The Associated's Insight Israel Forum for a virtual journey through Israel's 75 year history, live from Israel with Israeli tour guide Shai Nahon. Bring your questions for these interactive sessions in this ongoing series that will explore a key person, place, or idea that shaped Israel's story and how we connect today.
Tour Guide/Educator: Shai Nahon
E-Adventure Series
Multi session event. Participation for both days strongly encouraged. Check back for more information on future dates!
February 20 | The Old City of Jerusalem

February 22 | The Sights and Smells of the Shuk: Machane Yehuda
Zoom links will be provided in your confirmation email.
Questions? Contact Sarah Jacobs at sjacobs@associated.org or 410-369-9210.
In keeping with our Jewish values, The Associated supports a thriving Baltimore that celebrates diversity and appreciates the unique combination of gender, race, age, religion and ethnicity, sexual orientation, cognitive and physical disabilities and special qualities that each resident adds to the fabric of life in Baltimore. We welcome everyone interested in our mission to join us. If you require accommodations, please contact us, and we will make every effort to meet your needs.

Live-captioning is available through Maryland Relay Service. Generally, 48 hours advance notice is required to set this up.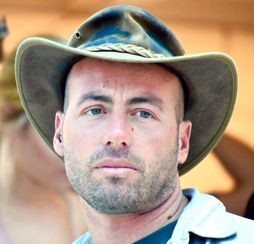 u003cpu003eu003cstrongu003eShai Nahonu003c/strongu003e is a graduate of Ben Gurion University with a degree in Psychology. During his IDF service, Shai served in an Intelligence unit and dealt primarily with the southern Egyptian border along with the Palestinian field. During his four years of service, Shai was trained in multiple dialects of Arabic. After taking time away from Israel to travel, Shai returned home to fulfill his dream of sharing his homeland with others. Shai has been a certified tour guide for the past nine years and specializes in explaining complex modern issues through linking Biblical and current times. Shai lives with his wife and twin daughters in Beer-Sheba, the desert city he was born and raised in.u003c/pu003e