Sue Glick Liebman Visiting Israel Scholar Program Presentation – Rabbi Naamah Kelman
---
April 27, 2021
@
6:30 pm
–
7:30 pm
April 25, April 27 and April 29
Explore Israel's challenges and opportunities as we hear and learn from Rabbi Naamah Kelman, the first woman to be ordained by the Hebrew Union College in Jerusalem in 1992 and Dr. Elan Ezrachi, professor, Jerusalem based consultant and founding CEO of Masa – Israel Journey.
Sunday, April 25 | 12:00 – 1:00 p.m.
Community-Wide Event
Israel's Place in Contemporary Jewish Life
Presenters: Rabbi Naamah Kelman and Professor Elan Ezrachi
Tuesday, April 27 | 6:30 – 7:30 p.m. program; 7:30 – 8:00 p.m. stay for the schmooze
2021: Pluralism & Democracy in Israel
Presenter: Rabbi Naamah Kelman
Thursday, April 29 | 6:30 – 7:30 p.m. program; 7:30 – 8:00 p.m. stay for the schmooze
Emerging Trends in the Relations between Israel and American Jewry
Presenter: Professor Elan Ezrachi
The Sue Glick Liebman Israel Scholar program, dedicated in honor of Sue Liebman, a lifelong champion of Israel, is a community-wide series designed to educate and deepen our community's relationship with the people and land of Israel.
Zoom link will be provided after registration.
In keeping with our Jewish values, The Associated supports a thriving Baltimore that celebrates diversity and appreciates the unique combination of gender, race, age, religion and ethnicity, sexual orientation, cognitive and physical disabilities and special qualities that each resident adds to the fabric of life in Baltimore. We welcome everyone interested in our mission to join us. If you require accommodations, please contact us, and we will make every effort to meet your needs.
Live-captioning is available through Maryland Relay Service. Generally, 48 hours advance notice is required to set this up.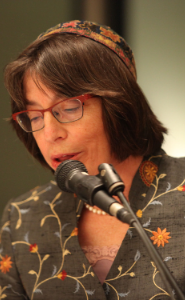 Rabbi Naamah Kelman is the first woman to be ordained by the Hebrew Union College in Jerusalem in 1992, where she is currently the Dean. The descendant of ten generations of rabbis, Naamah Kelman was born and raised in New York, but has lived in Israel since 1976; where she has worked in community organizing, Jewish education and the promotion and establishment of Progressive and Pluralistic Judaism for Israelis. Naamah Kelman has been intensely involved in the emerging education system of the Israeli Movement for Progressive (Reform) Judaism. She is deeply engaged in inter-faith dialogue and feminist causes. She is married to Dr. Elan Ezrachi and they have three children.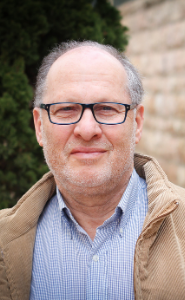 Professor Elan Ezrachi is a Jerusalem-based consultant in the areas of Jewish Peoplehood education and Israel engagement and the author of Awakened Dream – 50 Years of Complex Unification of Jerusalem. After six years as a helicopter pilot in Israel's Air Force, Elan went on to pursue a career in Jewish education. He received his BA and MA from Hebrew University in Education and Jewish Thought and a doctorate from the Jewish Theological Seminary in New York. Along with his executive career, Elan has taught at the Hadassah Academic College, the Schechter Institute and Hebrew Union College in Jerusalem and is the founding CEO of Masa – Israel Journey. He presently teaches at the University of Haifa.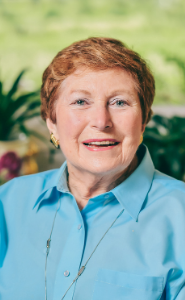 Sue Glick Liebman lives her passion through her dedication to strengthening Jewish peoplehood, especially relationships among Jews in Israel and the Diaspora.  Her first trip to Israel was in 1966 prior to the 1967 war. She was President of the American Friends of Melitz, where she helped promote pluralistic Israel based education, chaired Baltimore's OTZMA, a year-long peace corps program in Israel, and chaired partnership communities in Israel through her involvement at The Associated. Sue's past leadership roles include: Past President of the Jewish Community Center and serving on the Executive Committee of the first Maccabi youth games in Baltimore. Sue has a strong desire to help people learn to love Israel and remains a dedicated advocate for partnership programs and Jewish education initiatives.