REIG Lunch and Learn with
Spencer Levy of CBRE
---
November 18, 2020
@
12:00 pm
Your $18 registration fee is a donation to The Associated. If you are a first-time donor, thank you! If you have previously donated to the Associated, thank you for your continued generosity. Your $18 gift will be counted as an additional gift, combined with your Annual Campaign donation.
The Associated is participating in a match opportunity – for every new or increased dollar you give, The Associated receives an additional 50 cents.
A conversation with Spencer Levy, Chairman of Americas Research for CBRE and Senior Economic Advisor for CBRE. Get the exclusive update on current trends in the real estate industry during the COVID-19 pandemic and hear what to expect in 2021.
You will receive details in your registration confirmation email.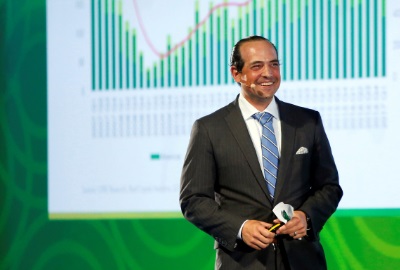 Spencer Levy is the Chairman of Americas Research and Senior Economic Advisor for CBRE, the largest commercial real estate services and investment firm in the world. Spencer is the chief spokesman on real estate matters for CBRE in the Americas. He is regularly quoted in major business publications and frequently is a guest on business television, including CNN, Bloomberg, CNBC, PBS and Fox Business. Spencer is the host of CBRE's podcast "The Weekly Take." He is widely considered one of the finest commentators in the entire commercial real estate industry.
By leveraging his 25 years of experience in commercial real estate, including the past 13 at CBRE, Spencer has redefined the role of research leader. Spencer combines his experience as a lawyer, investment banker and capital markets leader to create presentations that go deep and touch on all aspects of commercial real estate. Combined with his unique and engaging presenting style, this makes him one of the most respected commentators and advisors in the business. Spencer regularly speaks at major events of the country's leading commercial real estate organizations, including CORENET, NAIOP, ULI, ICSC, NAREIM and CREW. He also has guest lectured at major universities, including his alma maters Harvard and Cornell, in addition to Columbia, NYU, Johns Hopkins, Indiana, Georgetown, Pitt, Auburn and many others.
Spencer is a recipient of multiple industry awards, including a two-time winner of the CORENET Luminary Award for Excellence in Public Speaking, the CBRE Trammell Crow Master Builder Award, the CBRE Gary J. Bebon Teamwork Award, the CBRE Capital Markets "MVP", and was named a State of Maryland Influencer in Real Estate.
While a New Yorker for most of his life, Spencer currently lives in Owings Mills, Baltimore and is a proud husband of 21 years and father of three children. Spencer sits on the boards of the Baltimore Leadership School for Young Women and Harvard Alumni Real Estate.
REIG CO-CHAIRS
Ari Abramson, Continental Reality, Corp.
Andrew Finkelstein, JLL
REIG COMMITTEE
Evan Albert, MFI Realty
Estee Einhorn, Summit Propertes, Inc.
Michael J. Fellerman, Esq., Abramoff Neuberger LLP
Katherine Fink, Lorax Partnerships
Mark Gheiler, MiCasa Title Group
Abby Glassberg, KLNB Realty
Jeff Jacobson, Solstice Partners
Benjamin Krosin, Walker & Dunlop
Meir Neuberger, Abramoff, Neuberger and Linder, LLP
Melissa Peters, Wells Fargo
Samuel Polakoff, Cormony Development
Isaac Pretter, Mosaic Realty Partners
Mark Renbaum, Schwaber Holdings, LLC
Jeffrey Rosen, Rosen, Sapperstein & Friedlander
Jason Rubenstein, EvHar Realty Sertvices, LLC
Yanky Schorr, Residential Title and Escrow
Andrew Segall, Saul Ewing, LLP
Karen Singer, KSM Partners
Howard Sobkov, Cap Ex Management
Jordan Steinfelder, Chicago Title Insurance Company
Karen Sugar, Sugar Associates LLC
Brett Weil, PeoplesBank
Paul Weinberg, Klein Enterprises
Scott Wingrat, Cresa