Joshua Society:
A Conversation with Rabbi Sacks
---
In appreciation of our top donors, you are invited to an exclusive virtual event. 
September 13, 2020
@
1:30 pm
1:30 p.m. The Associated's Welcome Reception
2:00 p.m. An Afternoon with Rabbi Lord Jonathan Sacks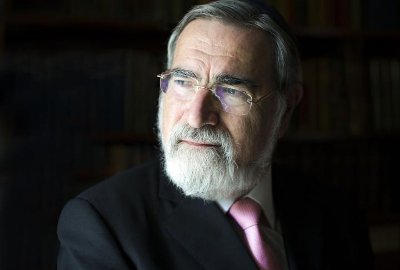 Rabbi Lord Jonathan Sacks is one of the most respected moral voices of the century: an international theologian, philosopher, and spiritual leader whose wisdom inspires faith and influences thought.
Former Chief Rabbi of the UK and Commonwealth, international speaker, and author of more than 30 books.
Rabbi Sacks will discuss his new book, Morality: Restoring the Common Good in Divided Times, which articulates his vision for fostering a more moral world centered on the common good over our own self-interest.