Planned Giving Round Table Washington Update
---
Presenter: Steven Woolf, Senior Tax Policy Counsel
Jewish Federations of North America
March 4, 2021
@
8:30 am
–
9:30 am
If you were previously registered for the February date, you are automatically registered for the March 4 PGRT Program.
The new administration is calling for big changes to tax legislation. There is also considerable discussions taking place in Washington and nationally around stricter legislation for private foundations and donor advised funds. But will change happen? And what will it mean for planning? Come hear Steve Woolf, Senior Tax Policy Counsel for Jewish Federations of North America discuss what is in store under the Biden administration and what it will mean for the future of private foundations and tax planning.
This program is eligible for 1 hour of Continuing Education (CE) credits for:AEP, CAP, CFP and CPA.
Registration for this event is now closed.
In lieu of registration costs, please consider a donation to the The Associated. The needs of our community continue to grow as the COVID-19 pandemic expands. The Associated is positioned to respond quickly to these needs. Our Annual Campaign needs your financial support now more than ever.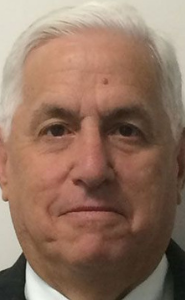 Steven Woolf joined the Washington office of the Jewish Federations of North America as Senior Tax Policy Counsel in February, 2007. In his position, Steven fulfills the role of chief advocate and lobbyist on legislative proposals, administrative regulations, and public policy issues before Congress and the Executive Branch regarding non-profit tax issues. He also works closely with planning giving colleagues at JFNA and throughout the Federation movement. In addition, Steven coordinates the activities of the JFNA Emergency Committee which was formed over 25 years ago as a mechanism for the Federation movement to provide assistance to those impacted by natural and man-made disasters.
Steven spent most of his career working in the National Tax Office of the Big Four accounting firm, PricewaterhouseCoopers and its predecessor Coopers & Lybrand, representing clients on tax legislative and regulatory issues before the Congress, the Treasury Department and the Internal Revenue Service.
He received his B.S.F.S. from Georgetown University, his M.A. from Brown University, and his J.D. from the American University. A frequent lecturer at professional education programs, Steven serves on the Board of Advisors of the New York University Law School National Center on Philanthropy and the Law and is also the author and editor of numerous articles and books including the Coopers & Lybrand Guide to Business Tax Strategies published by Simon & Schuster and International Tax Summaries published by John Wiley & Sons.