Planned Giving Round Table:
The SECURE Act and the Charitable Remainder Trust – A Deep Dive
---
Presenter: Christopher R. Hoyt, Professor of Law
University of Missouri (Kansas City) School of Law 
December 8, 2020
@
8:30 am
–
9:30 am
The SECURE Act provides that inherited retirement accounts must generally be fully liquidated (and taxed) within ten years after death. There is now increased interest in naming a tax-exempt charitable remainder trust as the beneficiary of a retirement account to receive and hold the full amount of retirement assets without any reduction from income taxes. Beneficiaries can receive a steady stream of payments over their lifetimes before the assets are transferred to a charity. This session will examine the strategy and will explain the rules.
This program is eligible for 1 hour of Continuing Education (CE) credits for:AEP, CAP, CFP and CPA.
Registration for this event is now closed.
In lieu of registration costs, please consider a donation to the The Associated. The needs of our community continue to grow as the COVID-19 pandemic expands. The Associated is positioned to respond quickly to these needs. Our Annual Campaign needs your financial support now more than ever.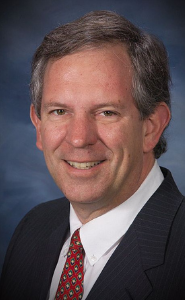 Christopher Hoyt is a Professor of Law at the University of Missouri (Kansas City) School of Law where he teaches courses in the area of federal income taxation, charitable organizations and retirement plans.
Previously, he was with the law firm of Spencer, Fane, Britt & Browne in Kansas City, Missouri. He received an undergraduate degree in economics from Northwestern University and he received dual law and accounting degrees from the University of Wisconsin.
Professor Hoyt is the Vice- Chair of the RPTE Charitable Group and he serves on the editorial board of Trusts and Estates magazine. He is an ACTEC fellow and has been designated by his peers as a "Best Lawyer". He was elected to the Estate Planning Hall of Fame by the National Association of Estate Planners & Councils.