Planned Giving Round Table:
How The SECURE Act Changes Retirement (and Other) Planning
---
Presenter – Michael E. Kitces, MSFS, MTAX, CFP®, CLU, ChFC, RHU, REBC
Head of Planning Strategy at Buckingham Wealth Partners
October 15, 2020
@
12:00 pm
–
1:00 pm
On December 20, 2019, the Setting Every Community Up for Retirement Enhancement (SECURE) Act was signed into law, ushering in the most significant direct changes to the laws for retirement accounts since the Pension Protection Act of 2006. The 'headline' from the SECURE Act is its changes to the 'stretch' rules for designated beneficiaries, but that's far from the only change that will impact advisors and their clients. The SECURE Act also changes the starting age for RMDs, eliminates the age limit for Traditional IRA contributions, creates a new exception to the 10% early distribution penalty, and much more! In this session, attendees will learn about each of the major changes made by the SECURE Act, exploring both the new challenges, and planning opportunities, it creates.
This program is eligible for 1 hour of Continuing Education (CE) credits for:AEP, CAP, CFP and CPA.
Registration for this event is now closed.
In lieu of registration costs, please consider a donation to the The Associated. The needs of our community continue to grow as the COVID-19 pandemic expands. The Associated is positioned to respond quickly to these needs. Our Annual Campaign needs your financial support now more than ever.
Presenter Michael E. Kitces
---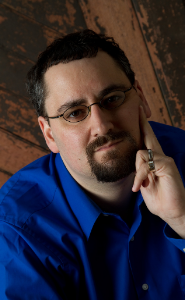 Michael E. Kitces, MSFS, MTAX, CFP®, CLU, ChFC, RHU, REBC, CASL, is the Head of Planning Strategy at Buckingham Wealth Partners and is a passionate advocate for evolving, expanding, and institutionalizing excellence in financial planning. In addition, he is a co-founder of the XY Planning Network, the former Practitioner Editor of the Journal of Financial Planning, and the publisher of the e-newsletter The Kitces Report and the popular financial planning industry blog Nerd's Eye View through his website www.Kitces.com, dedicated to advancing knowledge in financial planning.