PGRT – Planning Tips Before Year-End
---
October 14, 2021
@
12:00 pm
–
1:00 pm
Donald Kent & Thomas Pauloski of Bernstein Private Wealth Management
With sweeping changes to the tax law being discussed in Congress, what advice can you provide your clients in this time of uncertainty?
Join Donald Kent and Thomas Pauloski of Bernstein as they discuss the most up to date information on the proposed tax legislation, if any, as well as various wealth preservation tactics and charitable planning techniques to help guide your clients before the end of the year.
This program is eligible for 1 hour of Continuing Education (CE) credits for: AEP, CAP, CFP and CPA.
Live-captioning is available through Maryland Relay Service. Generally, 48 hours advance notice is required to set this up. In lieu of registration costs, please consider a donation to the The Associated. The needs of our community continue to grow as the COVID-19 pandemic expands. The Associated is positioned to respond quickly to these needs. Our Annual Campaign needs your financial support now more than ever.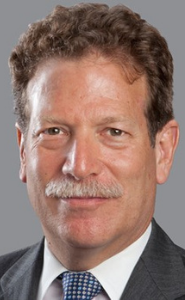 Donald P. Kent is a Financial Advisor in Bernstein's New York office. He designs complex financial plans for high-net-worth families and charitable institutions, working closely with clients and their professional advisors to craft comprehensive strategies that address all aspects of their wealth management and endowment needs. Kent joined the firm in 2000 and was appointed a Principal in 2005.
Previously, he was a vice president at Jewish Federations of North America (formerly CJF) and devoted 13 years to building Federations' planned giving and endowment programs; he was responsible for upgrading the investment/spending policies and implementing new development/marketing strategies for dozens of charities. Earlier, he was a national director of the Statue of Liberty Foundation, an assistant director at Columbia University's Earl Hall and an assistant dean of students at Manhattan College.
Don earned a BA in international relations from Beloit College, studying for a year at Stensunds Folkhögskola in Sweden, and an MA in higher and adult education administration from Teachers College, Columbia University. He lectures widely on charitable gift planning and financial planning topics and specializes in non-profit Board education and development. In 2014 Kent was named a Trustee of Beloit College and sits on several other boards, including the Professional Advisory Committee of the Museum of Modern Art. He is also the First Vice President of Maccabi USA and former President of the Village Temple in NYC. His other board affiliations include the national board of the National Committee on Planned Giving (now called PPP) and the local Planned Giving Group of Greater New York.
Don lives in Tribeca with his wife Ellen Goosenberg, an Oscar and Emmy award-winning documentary filmmaker, and their son, Jake, a computer software engineer. In his spare time, Don plays competitive soccer in a local amateur league and in international tournaments.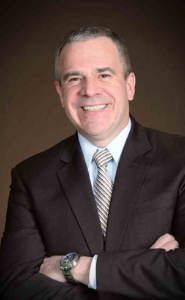 Thomas J. Pauloski is National Managing Director for Wealth Planning and Analysis, the research division of Bernstein Private Wealth Management's Private Client Group. He works with private clients and their advisors on wealth transfer strategies, focusing on tax-efficient wealth management and asset allocation decisions. Previously, Tom was a partner at the Chicago law firm of Winston & Strawn LLP, where he concentrated his practice in estate, tax, and business planning. Tom also has been a member of the Chicago law firm of Levin & Schreder, Ltd., a Vice President in the Private Client Group of Zurich Life in Long Grove, Illinois, and a partner at the Chicago law firm of Schiff Hardin & Waite.
Tom is a nationally known speaker on estate planning, tax, and insurance issues, and has written numerous articles and continuing legal education materials on estate planning topics. He serves on the faculty of the American Bankers Association National Trust and National Graduate Trust Schools and has served on the adjunct faculty of the Cannon Financial Institute Schools. Tom has been an adjunct professor at Loyola University Chicago School of Law and has taught estate planning classes at Northwestern University Law School. Tom also has served on the editorial board of Trusts & Estates magazine. He retired from the United States Naval Reserve in 2003, after 21 years of service.
Tom received his bachelor of science degree in environmental engineering from Northwestern University, and his juris doctor, magna cum laude, from Loyola University Chicago School of Law, where he served as editor-in-chief of the Loyola Law Journal.