PGRT – Adapt, Change or Disappear
---
December 13, 2022
@
8:30 am
–
9:30 am
Virtual Zoom Presentation OR Join us for an in-person viewing party.
Zoom link provided upon registration.
Presenter: David R. York
Certified Public Accountant and Fellow with the American College of Trust and Estate Counsel (ACTEC)
For hundreds of years, the views and perspectives on estate planning and inheritance went virtually unchanged. Wealth transfer was primarily done in the form of passing on skills or land which were both transfers of opportunity. Parents saw inheritance as an obligation, and they typically sacrificed their own lifestyle and standard of living to transfer additional assets to successive generations. Beginning with the Baby Boomer generation, these views have begun to fundamentally shift. This presentation will review the changing views on wealth in the marketplace, how these changes are affecting planning, and practical recommendations on how to adapt to a changing landscape and meet the goals and desires of a new type of client.
This program is eligible for 1 hour of Continuing Education (CE) credits for: AEP, CAP, CFP and CPA.
Elizabeth Green, Past Chair of PGRT, will be hosting a VIEWING PARTY at her office for those who want to come and collectively watch David York's presentation. There is NO ADDITIONAL cost to attend – simply register to attend the Viewing Party and head over to Elizabeth's office to enjoy the webinar with your peers!
Location:
Pessin Katz Law, P.A. (PK Law)
901 Dulaney Valley Road | Towson, MD | 21204
Time: 8:00 a.m.
Breakfast included. Dietary laws observed.
In keeping with our Jewish values, The Associated supports a thriving Baltimore that celebrates diversity and appreciates the unique combination of gender, race, age, religion and ethnicity, sexual orientation, cognitive and physical disabilities and special qualities that each resident adds to the fabric of life in Baltimore. We welcome everyone interested in our mission to join us. If you require accommodations, please contact us, and we will make every effort to meet your needs.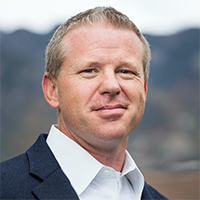 David R. York, is an estate planning attorney and CPA with more than 20 years of experience and has worked with over 7,000 clients, including billionaires and business owners, celebrities and sports figures, and entrepreneurs of all shapes and sizes. He has represented first generation wealth creators, fifth generation wealth maintainers, and everything in between. He has also worked with individuals, couples and families across the wealth spectrum and countless non-profits looking to make a difference in an all too broken world.
David is a Certified Public Accountant and Fellow with the American College of Trust and Estate Counsel (ACTEC) and former Chair of the Utah State Bar Estate Planning Section. He has successfully represented clients before the Internal Revenue Service at all levels (Audit, Appeals, and Tax Court) and is a member of the Utah State Bar, the Alaska State Bar, and the Estate Section of the Utah State Bar. A highly sought after speaker, he has spoken on the Ted stage as well as such groups as the Million Dollar Roundtable, Q Commons, the Purposeful Planning Institute, the Institute of Family Governance, and the Investment and Wealth Institute.