PGRT – A Case Study in Philanthropic Expertise: Do You Know What You Don't Know?
---
June 21, 2022
@
8:30 am
–
9:30 am
Assistant Professor of Philanthropy, The American College of Financial Services
(Zoom meeting link will be shared with registration confirmation)
Join The Associated's Planned Giving Round Table (PGRT) for an interactive case study to explore how to position yourself as the lead advisor for your clients and their family, how to effectively collaborate with a team of advisors, and learn when it is appropriate to give your client advice or when to hand it off, and then to whom.

This program is eligible for 1 hour of Continuing Education (CE) credits for: AEP, CAP, CFP and CPA.
Registration for this event is now closed.
In keeping with our Jewish values, The Associated supports a thriving Baltimore that celebrates diversity and appreciates the unique combination of gender, race, age, religion and ethnicity, sexual orientation, cognitive and physical disabilities and special qualities that each resident adds to the fabric of life in Baltimore. We welcome everyone interested in our mission to join us. If you require accommodations, please contact us, and we will make every effort to meet your needs.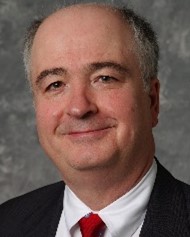 Philip Cubeta, CLU®, ChFC®, AEP®, MSFS, CAP®
Since 2009, Phil has taught at The American College, first as the Wallace Chair in Philanthropy, responsible for the Chartered Advisor in Philanthropy® (CAP®) curriculum, and now as Creative Director for the Institute for Learning Innovation.

Prior to joining The American College, Phil served as Chief of Staff for The Nautilus Group, a service of New York Life Insurance Company, providing estate, business, and philanthropic strategies to affluent clients through 200 of the company's top agents.

Phil's original training was in English Literature, Williams College, BA; Philosophy and Psychology, Oxford University, MA; and English Language and Literature, Yale, MA, M.Phil. He also holds the Masters of Science in Financial Services (MSFS) from The American College.
He serves on the Planned Giving Advisory Board for The Carter Center (established by Jimmy and Rosalind Carter). He is a past President of the North Texas Council of Partnership for Philanthropic Planning. In 2012 he was, along with Charles Collier of Harvard, honored with the Fithian Leadership award by Advisors in Philanthropy. In that year he was also the "Power of the Purse" awardee (Advisor category) from Dallas Women's Foundation. He has served on the Board of National Association of Estate Planners and Councils. And he is a member of The Leadership Institute of National Association of Charitable Gift Planners.