Maimonides Society Signature Brunch – The Future of Healthcare
---
March 29, 2020
@
6:30 am
–
8:30 am
These are extraordinary times. We have been closely following the rapidly changing developments in the coronavirus outbreak, including the state of emergency declared in Maryland by Governor Hogan and the most recent changes announced.
Given the rules around community gatherings and the desire to protect our community, this year's Maimonides Signature Brunch, The Future of Healthcare, on Sunday, March 29 is cancelled.
Our commitment to you is to continue to share important information regarding how the pandemic is affecting your fellow community members and ways that you can help. Click here for updates about specific coronavirus updates that impact our community at large.
We appreciate your registration fee as a donation to cover costs incurred due to this cancellation. However, if you would like a refund or need additional information, please contact Alexis Miller at ammiller@associated.org or 410-369-9295.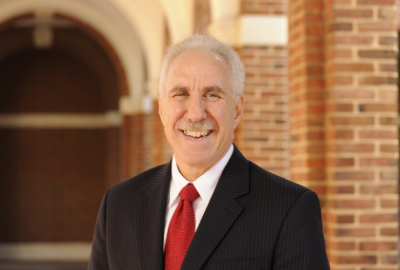 Paul Rothman, M.D., is the Dean of the Medical Faculty for the Johns Hopkins University School of Medicine and Chief Executive Officer of Johns Hopkins Medicine, a $9 billion academic medical enterprise and health system with a global reach. As Dean/CEO, Dr. Rothman oversees both the Johns Hopkins Health System and the School of Medicine. A rheumatologist and molecular immunologist, he came to Hopkins in July 2012 after having served as Dean of the Carver College of Medicine at the University of Iowa and leader of its clinical practice plan since 2008. Previously, he served as Head of Internal Medicine at the University of Iowa, beginning in 2004, and prior to that as Vice Chairman for Research and Founding Director of the Division of Pulmonary, Allergy and Critical Care Medicine at Columbia University College of Physicians and Surgeons, where he joined the faculty in 1990.
A 1980 Phi Beta Kappa graduate of the Massachusetts Institute of Technology, Rothman received his Medical degree from Yale University in 1984, earning a place in the Alpha Omega Alpha Honor Medical Society. He then trained at Columbia-Presbyterian Medical Center in internal medicine and rheumatology and accepted a postdoctoral fellowship at Columbia University prior to joining its medical school faculty.
Rothman's research focused on immune system molecules known as cytokines. Specifically, he investigated the role these molecules play in the normal development of blood cells, as well as the abnormal development of these blood cell that leads to leukemia. He also studied the role of cytokines in immune system responses to asthma and allergies. His work was consistently funded by the National Institutes of Health.
His honors include a James S. McDonnell Foundation Career Development Award, a Pfizer Scholars Award, a Pew Scholar Award, a Leukemia Society of America Scholar Award and the Pharmacia Allergy Research Foundation International Award in 1997. Dr. Rothman is a member of the National Academy of Medicine, the American Academy of Arts and Sciences, and the American Society for Clinical Investigation. He served as President of the Association of American Physicians and was elected as a Fellow of the American Association for the Advancement of Sciences. Dr. Rothman serves on the Board of Merck and Co.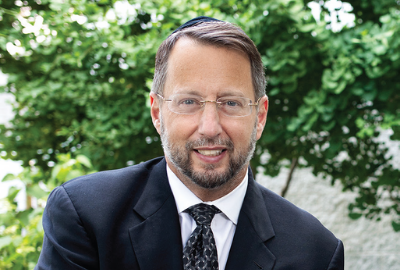 Jonathan Ringo, M.D., is the president and chief operating officer of Sinai Hospital of Baltimore, and senior vice president of LifeBridge Health. He is responsible for the system's move from fee-for-service to value-based care. Sinai is the state of Maryland's largest independent teaching and research hospital with tertiary services in trauma, advanced orthopedic, cardiovascular and neurosurgery, neonatal level III, and a full-service children's hospital. The LifeBridge Health Value-Based Care Program is one of the most successful accountable care organizations in Maryland.
In 2014, Dr. Ringo joined LifeBridge Health from Northwell Health in New York as the system's first chief medical information officer. He was also appointed vice president of clinical transformation, leading the system in case management, population health, medical informatics and ambulatory quality. Dr. Ringo has focused on closing the gap in community health disparities while developing centers of excellence and strengthening financial and quality outcomes.
Board-certified in obstetrics and gynecology, Dr. Ringo continues to practice as a laborist at Sinai Hospital's Labor and Delivery unit, as well as working at the medical practice of Sinai Community Care. Dr. Ringo attended college at Brandeis University and earned his medical degree from the International University of Health Sciences. He served as the administrative chief resident of Sinai Hospital during his medical training.
Dr. Ringo has received numerous awards and recognitions in research and teaching, including the Excellence in Teaching Award from The Johns Hopkins University School of Medicine in 2010 and 2012. He was recognized on Becker's Hospital Review's List of Physician Leaders of Hospitals & Health Systems to Know in 2017, and he currently serves on the Maryland Hospital Association's Council on Legislative Regulatory Policy.
LEADERSHIP
Michele Shermak, MD
Maimonides Society Chair
Barry Waldman, MD
Maimonides Society Vice Chair
Maimonides Society Committee
Nancy Bailowitz, MD
Marshall Bedine, MD
Jeffrey T. Brodie, MD
Dov Frankel, MD
Harvey H. Kasner, MD
Avi Leibowitz, MD
Scott London, MD
Lisa Miller, DPM
Jeffrey Posner, MD
Yanna Rachinskaya, Ph.D
Joshua P. Weintraub, DDS
Thank you to our generous Corporate Sponsors
Event Presenting Sponsors
MedStar Health • SOS Technology Group

Event Supporting Sponsors
CliftonLarsonAllen LLP • Israel Bonds • Kramon & Graham, P.A. • Monument Sotheby's International Realty • University of Maryland St. Joseph Medical Center


Centennial Sponsors
BB&T • Brown Advisory • MedStar Health • Miles & Stockbridge • M&T Bank • PSA Insurance & Financial Services

Advance Business Systems • American Office • CANDA Solutions • Eastern Savings Bank • Hoffman & Co. • Howard Bank • Merritt Properties • RBC Wealth Management • Residential Title & Escrow Company • Schoenfeld Insurance Associates • Seven Mile Market • SOS Technology • WYPR