Writing What We Believe for Those We Love: Getting to the Heart of the Matter with Rabbi Elana Zaiman –
Author of The Forever Letter
---
Presented by The Associated Jewish Women's Giving Foundation and Lions of Judah
This event is by invitation only.
February 9, 2021
@
12:00 pm
–
1:30 pm
Join us for a conversation with Rabbi Elana Zaiman, author of The Forever Letter.
Zoom Link will be provided upon registration.
The first 25 registrants will receive a free copy of The Forever Letter by Rabbi Elana Zaiman
In lieu of a registration fee, please consider making a gift to The Associated by visiting associated.org/give. You will also have the opportunity to make your 2021 Annual Campaign gift to The Associated.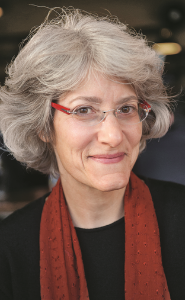 Elana Zaiman, loves connecting with people. In her book, The Forever Letter, she encourages us to deepen, heal, and uplift our relationships with the people who matter to us most. Elana is the first woman rabbi from a family spanning six generations of rabbis. She travels throughout North America as a scholar-in-residence, inspirational speaker, and workshop facilitator. She's a chaplain at The Summit at First Hill, a retirement community in Seattle; a certified Wise Aging instructor (IJS), and Adjunct Faculty at Seattle's Harborview Hospital CPE Program. In addition, she is the Ethics and Spirituality columnist for LivFun, a publication for Leisure Care retirement facilities in 10 states, and she has been published in The Gettysburg Review, The Sun, Post Road, American Letters & Commentary, and elsewhere. Elana also volunteers as a co-partner in the Seattle Limbe Sewing Circle, an intergenerational and interracial community which brings together Jews, Muslims, and Christians to create feminine hygiene kits for girls in Cameroon, Africa. Elana lives in Seattle, Washington with her husband and their son.