Jewish Professional Women Presents: Recognizing and Understanding Implicit Bias
---
January 29, 2020
@
1:30 pm
–
3:30 pm
Join us to explore the topic of implicit bias and leave with tangible takeaways on how it affects us as professional women and our community.
Featured Presenter: Dr. Leah Cox, Vice President for Inclusion and Institutional Equity at Towson University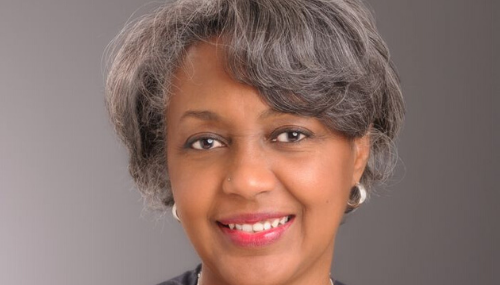 Leah currently serves as Towson University's first vice president for the Office of Inclusion and Institutional Equity. She earned her doctorate from the University of Maryland, College Park in 2010. As the VP in this inaugural role at Towson University, she is tasked with creating and strengthening the universities commitment to inclusion, diversity with coordinated efforts for students, faculty, staff and administrators. Additionally, creating policies and practices that foster inclusiveness.
Previously, she served for six years as Special Assistant to the President and Chief Diversity Officer, Title IX Coordinator, and Campus Ombudsman at the University of Mary Washington. She has worked for over 25 years advising, developing and consulting on programs for underrepresented students, faculty and staff. She also worked for 10 years at Gallaudet University advising deaf students.
Zhanna Maydanich, Law Office of Zhanna Maydanich
Debbie Lubliner, Medstar VNA
Cheryl Abrams, RCM&D
Edye Abrams, ChemQuest
Hindy Abramson, Atlantic Mechanical
Donna Balinkie, Firedrive Marketing Group, LLC
Robin Belsky, Taverngreen Associates
Haya Fishman, Miles & Stockbridge
Tracee Fruman, Assistant Attorney General – Medicaid Fraud
Mandee Heinl, Senator Van Hollen
Laurie Kott, Beth Tfiloh
Hindy Leeder, Prepaid Experts
Julie Levi, Miles & Stockbridge
Devorah Miller, The Associated
Jana Ponczak, Zirkin and Schmerling
Melanie Shapiro, Maryland Office of Public Defender
Ilana Subar, Whiteford Taylor Preston
Monica Harris Susel, Legal & Compliance – Financial Services
Claire Tesh, LMNO Consulting
Janie Tiedeman, AECOM
Laurie Wasserman, Law Office of Laurie M. Wasserman