Jewish Professional Women:
Letters To My Younger Self
---
April 20, 2021
@
7:00 pm
–
8:30 pm
Join Jewish Professional Women (JPW) for an evening with local female leaders who will share their stories of personal reflection and offer you professional inspiration. Panelists will share letters written to their younger selves reflecting back on professional and personal successes, triumphs, challenges and pitfalls.
Featured Panelists
Rachel Hirsch, In-House Counsel at AIPAC
Iris Krasnow, Author, professor, and Senior Editor AARP's The Ethel
Andrea Lieber, Professor of Religion at Dickinson College
Moderated by Robin Belsky, Founder and President of Taverngreen Associates
Registration for this event has closed.
In lieu of a registration fee, please consider making a gift to The Associated by visiting associated.org/give. You will also have the opportunity to make your 2021 Annual Campaign gift to The Associated.
In keeping with our Jewish values, The Associated supports a thriving Baltimore that celebrates diversity and appreciates the unique combination of gender, race, age, religion and ethnicity, sexual orientation, cognitive and physical disabilities and special qualities that each resident adds to the fabric of life in Baltimore. We welcome everyone interested in our mission to join us. If you require accommodations, please contact us, and we will make every effort to meet your needs.
Live-captioning is available through Maryland Relay Service. Generally, 48 hours advance notice is required to set this up.
As part of this event, we will be facilitating networking by distributing contact information. If you do not wish for you contact information to be shared, please opt out by contacting Ilana Matheson imatheson@associated.org or 410-369-9295.
JPW Co-Chairs:
Tracee Fruman
Debbie Lubliner
JPW Event Co-chairs:
Robin Belsky
Heidi Topaz
JPW Committee:
Cheryl Abrams • Edye Abrams • Hindy Abramson • Robin Belsky • Dori Chait • Mandee Heinl • Sherry Nachman Kurland • Devorah Miller • Shoshi Ponczak • Ali Raphael • Melanie Shapiro • Ilana Subar • Monica Harris Susel • Claire Tesh • Heidi Topaz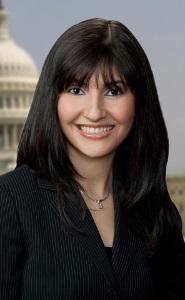 Rachel Hirsch 
Rachel Hirsch serves as AIPAC's In-House Counsel, the sole legal officer on staff for the internationally-recognized, non-profit advocacy organization and its charitable foundation. In her role, Rachel provides guidance to senior management and the board of directors on issues central to the mission and stability of the organization and identifies potential risks to the organization and pro-actively creates strategies to address them. She oversees a broad range of legal matters, including non-profit, employment, corporate governance, intellectual property, contracts, cyber security, real estate and litigation. Rachel also assists in the development of legislative and policy initiatives at the federal level. Rachel first started her career as a litigator at the national law firm of Venable LLP. For nine years prior to joining AIPAC, Rachel was an associate, and then a partner, at a nationally-recognized litigation boutique in Washington, D.C., where she focused her practice on defending high-net worth individuals and corporations in civil and white-collar criminal cases involving federal and state agencies including the FTC, SEC, CFTC, and DOJ. A Baltimore, Maryland native since age two (having emigrated from Iran), Rachel is a J.D. graduate of the University of Maryland School of Law (cum laude), She earned her B.A. in Political Science from the University of Maryland Baltimore County (summa cum laude).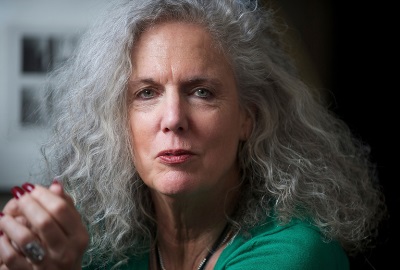 Iris Krasnow
Iris Krasnow was born and raised in Oak Park, Illinois. A graduate of Stanford University, she became the fashion writer for The Dallas Times-Herald, and then moved to United Press International (UPI) in Washington, D.C. to become the national feature writer. In her several years at UPI, Iris specialized in celebrity profiles, including Yoko Ono, Elie Wiesel, Ted Kennedy, Norman Mailer and Queen Noor of Jordan. Iris is the author of Surrendering to Motherhood, the New York Times bestseller Surrendering to Marriage, Surrendering to Yourself (Miramax Books), and I Am My Mother's Daughter (Basic Books).
The Secret Lives of Wives, published in October 2011 by Penguin/Gotham Books, continues her journey as a journalist who chronicles the adult female growth cycle, followed by the publication in 2015 of Sex After…Women Share How Intimacy Changes As Life Changes. Her newest book was released by Grand Central Publishing in 2020, Camp Girls: Fireside Lessons on Friendship, Courage & Loyalty. 
Her writing has been featured in many national publications, such as Parade, The Wall Street Journal, The Washington Post and AARP publications. Iris has been a guest on numerous national television and radio programs, including Oprah, Good Morning America, Today, All Things Considered, and has been featured on CNN several times. Interviews with Iris, and reviews of her work, have appeared in Time, O: The Oprah Magazine, Glamour, The New Yorker, U.S. News & World Report, and Redbook.  Iris is the Senior Editor of The Ethel, an AARP online publication covering health, relationship and lifestyle issues for "women who weren't born yesterday." 
She is a professor emerita teaching journalism courses at American University in Washington, D.C., and is on the Board of The Jewish Museum of Maryland, an agency of The Associated. Iris is married to an architect, and they are parents of four grown sons. More on her work can be found at iriskrasnow.com.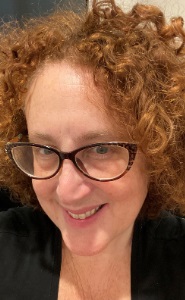 Andrea Lieber
Andrea Lieber is Professor of Religion at Dickinson College, where she holds the Sophia Ava Asbell Chair in Judaic Studies. She received her PhD from Columbia University and her BA from Vassar College. Her scholarly essays have appeared in The Jewish Quarterly Review, The Journal of Religion and College English, and many edited anthologies. She is the author of two edited collections and a monograph, The Essential Guide to Jewish Prayer and Practices (Penguin/Alpha Books 2012). Her courses cover a wide range of topics from classical through contemporary Judaism and comparative religion, with a special interest in mysticism, gender studies, and environmental ethics. Her current research focuses on the intersection of gender, technology and religion, and her latest (and timely) work analyzing synagogue livestreaming practices was published in March 2020 in Religion in the Age of Digitalization (Routledge).
Andrea's interest in Jewish studies extends beyond higher education. For the past 10 years, she has served as educational director at Camp Ramah in the Poconos and is a graduate of the 2017-18 Senior Educators Cohort of M2, an initiative of the Institute for Experiential Jewish Education.  She served as President of the Board of The Silver Academy, a K-8 Jewish Day School in Harrisburg, PA and is Vice Chair for Education on the Board of Directors of Krieger Schechter Day School. She also serves as a member of the Programming committee and Board of Directors of DFI, and offers programming regularly for The Soul Center as a "wisdom leader."
Andrea moved to the area in 2016 and lives in Pikesville with her husband, Ted Merwin, and their three daughters, Leah (12), Sarah (16) and Hannah (19).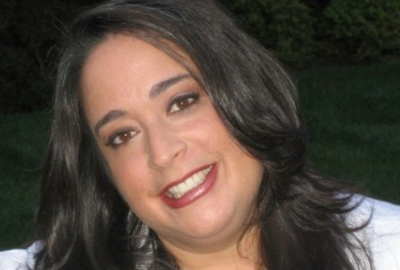 Robin S. Belsky, MBA and MIB, is Founder and President of Taverngreen Associates, a healthcare strategic planning and international brand marketing company. Robin has 27 years of healthcare product development, healthcare policy writing, government lobbying and global market research experience. Robin's primary responsibility is to create long-term partnerships with domestic and international clients who are interested in new product development, changing the course of current product strategies at any stage of the product lifecycle, in-licensing and new product funding agreements, mergers and acquisitions and influencing legislative healthcare policy initiatives.
Prior to opening her own company, Robin was a Vice President at Market Measures Interactive, a United Business Media (UBM) company. Robin designed, sold, and conducted qualitative and quantitative global market research studies for pharmaceutical, biotech, insurance, and other healthcare companies. She averaged $18M of sales per year for six consecutive years.
Earlier in her career, Robin was a Capitol Hill Lobbyist with Miller, Cassidy, Larroca & Lewin, one of Washington, DC's most prestigious law firms. She worked on the regulatory needs of pharmaceutical, chemical, and weaponry companies.
Robin also worked in the White House for President Bill Clinton and the Democratic National Committee (DNC) on campaign, media, and policy efforts in the United States and abroad. She helped to manage media relations and market research for voter outreach of congressional, presidential and foreign official elections in 27 states and 3 foreign countries.
Robin enjoys her philanthropic work for The Associated and sits on the boards of CHANA and Jewish Professional Women (JPW). She is also a founding Board member of the James MacGregor Burns Academy of Leadership located in Cambridge University's Churchill Hill College-Moller Institute in the United Kingdom.
Robin Belsky holds an MBA and a MIB in Domestic and International Marketing and Finance from both Carnegie Mellon University and the University of Pittsburgh. She obtained her BA in Government and Politics from the University of Maryland, where she was also a James MacGregor Burns Academy of Leadership Fellow.