Jewish Professional Women (JPW) – Letters To My Younger Self
---
March 4, 2020
@
1:30 pm
–
3:30 pm
Join Jewish Professional Women (JPW) for an evening with local female business leaders who will share their stories of personal reflection and offer you professional inspiration. Panelists will share letters written to their younger selves reflecting back on successes, triumphs, challenges and pitfalls. 
6:30 p.m. Networking | 7:00 p.m. Program
Panelists Include:
Suzy Ganz, Chairman and CEO of Lion Brothers
Avigail Rosemore, Financial Advisor/Senior Vice President at Morgan Stanley
Lauren Shaivitz, Executive Director of CHANA
Moderated by Robin Belsky, Founder and President of Taverngreen Associates
Light hors d'oeuvres and drinks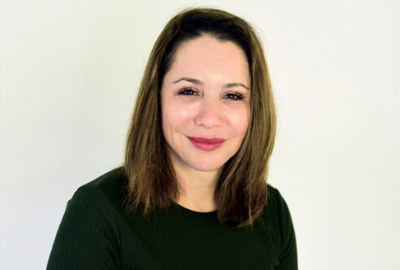 Avigail Rosemore, is a Senior Vice President at Morgan Stanley, and has been a financial advisor for 21 years. In her free time, Avigail teaches economics and finance at a local high school and is especially passionate about teaching young women to be financially literate. Avigail volunteers for Sister to Sister which is a comprehensive support network for Jewish divorced women.
 
In 2016, Avigail led the team that opened the Mid Atlantic Chai Lifeline office, and now serves on Chai Lifeline's National Board in New York. Chai Lifeline is an organization that provides unparalleled support to children afflicted with cancer and other life-threatening illnesses. It is her greatest honor to work on behalf of the nearly 6,000 kids that Chai Lifeline supports. Avigail graduated from the University of Texas with an MBA in Finance. She lives in Pikesville with her husband and sons. She is an avid reader, yogi, and is an absolutely horrendous cook.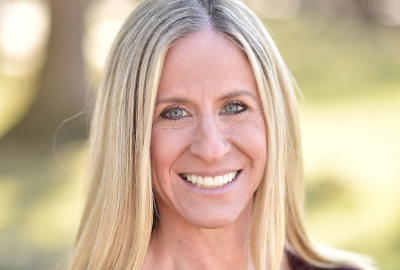 Lauren Shaivitz, Esq., LMSW, was named CHANA's executive director in 2018, overseeing a team of social work, legal and clinical professionals and specialized programs to meet the needs of victims of abuse and trauma. Previously, Ms. Shaivitz served six years as the agency's Director of Programs. Prior to CHANA, Ms. Shaivitz worked as a forensic interviewer at the Baltimore Child Abuse Center. Additionally, she worked at Sinai Hospital's Family Violence Program and as a pro-bono domestic violence attorney at the law offices of Rubenstein and Rubenstein. Ms. Shaivitz also served as President of the Maryland Network Against Domestic Violence. She began her career as an attorney at House of Ruth Maryland. Ms. Shaivitz received her B.A. from Hamilton College, her MSW from the University of Maryland School of Social Work, and her J.D. from the University of Maryland School of Law. In 2018, she received the Outstanding Jewish Communal Professional Award. Ms. Shaivitz lives in Lutherville with her family.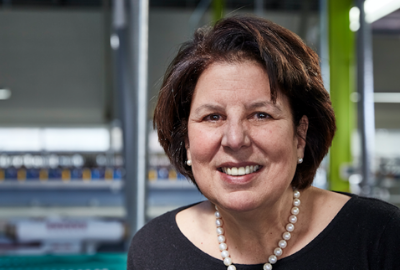 Suzy Ganz is the CEO and principal shareholder of Lion Brothers, the leading designer and manufacturer of apparel identity systems. Founded as an embroidery company in 1899, Suzy joined Lion to perform the initial turnaround on the company, repositioning the entity from a commodity manufacturer to a leading technology innovator within the apparel industry. Lion's clients include recognized global sports, lifestyle, fashion and workwear apparel brands. 
Suzy currently serves as Chairman of the Board of Directors of the Baltimore Branch of the Federal Reserve Bank of Richmond. She is also Vice Chairman of the Board of Visitors of Towson University, on the Graduate Executive Board of the Wharton School, Vice Chair of Maryland's Regional Manufacturing Institute, on the Advisory Board of Johns Hopkins Tech Ventures and a member of the State of Maryland Manufacturing Advisory Board.
Suzy is a member of Young President's Organization/YPO Gold, the Committee of 200, and Trustees Council of Penn Women. She has received numerous awards for her corporate and not-for-profit leadership, innovation and community impact among them: BBJ's Top 100 Women, named to BJ's Circle of Excellence, Maryland International Business Leadership Award, Distinguished Woman- Girl Scouts of Central Maryland, Maryland Chamber of Commerce Hall of Fame, Baltimore County Hall of Fame.
Suzy received her MBA in Finance and Multinational Management from the Wharton School and her B.A. in Economics from the University of Florida. She is married to Howard Sugarman and has three children.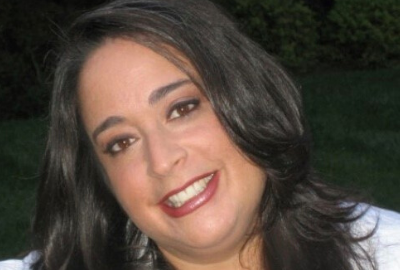 Robin S. Belsky, MBA and MIB, is Founder and President of Taverngreen Associates, a healthcare strategic planning and international brand marketing company. Robin has 27 years of healthcare product development, healthcare policy writing, government lobbying and global market research experience. Robin's primary responsibility is to create long-term partnerships with domestic and international clients who are interested in new product development, changing the course of current product strategies at any stage of the product lifecycle, in-licensing and new product funding agreements, mergers and acquisitions and influencing legislative healthcare policy initiatives.
Prior to opening her own company, Robin was a Vice President at Market Measures Interactive, a United Business Media (UBM) company. Robin designed, sold, and conducted qualitative and quantitative global market research studies for pharmaceutical, biotech, insurance, and other healthcare companies. She averaged $18M of sales per year for six consecutive years.
Earlier in her career, Robin was a Capitol Hill Lobbyist with Miller, Cassidy, Larroca & Lewin, one of Washington, DC's most prestigious law firms. She worked on the regulatory needs of pharmaceutical, chemical, and weaponry companies.
Robin also worked in the White House for President Bill Clinton and the Democratic National Committee (DNC) on campaign, media, and policy efforts in the United States and abroad. She helped to manage media relations and market research for voter outreach of congressional, presidential and foreign official elections in 27 states and 3 foreign countries.
Robin enjoys her philanthropic work for The Associated and sits on the boards of CHANA and Jewish Professional Women (JPW). She is also a founding Board member of the James MacGregor Burns Academy of Leadership located in Cambridge University's Churchill Hill College-Moller Institute in the United Kingdom.
Robin Belsky holds an MBA and a MIB in Domestic and International Marketing and Finance from both Carnegie Mellon University and the University of Pittsburgh. She obtained her BA in Government and Politics from the University of Maryland, where she was also a James MacGregor Burns Academy of Leadership Fellow.
JPW Co-Chairs
Zhanna Maydanich, Law Office of Zhanna Maydanich
Debbie Lubliner, Medstar VNA
JPW Committee
Cheryl Abrams, RCM&D
Edye Abrams, ChemQuest
Hindy Abramson, Atlantic Mechanical
Donna Balinkie, Firedrive Marketing Group, LLC
Robin Belsky, Taverngreen Associates
Haya Fishman, Miles & Stockbridge
Tracee Fruman, Assistant Attorney General – Medicaid Fraud
Mandee Heinl, Senator Van Hollen
Laurie Kott, Beth Tfiloh
Hindy Leeder, Prepaid Experts
Julie Levi, Mariner Finance
Devorah Miller, The Associated
Jana Ponczak, Zirkin and Schmerling
Melanie Shapiro, Maryland Office of Public Defender
Ilana Subar, Whiteford Taylor Preston
Monica Harris Susel, Legal & Compliance – Financial Services
Claire Tesh, LMNO Consulting
Janie Tiedeman, AECOM
Laurie Wasserman, Law Office of Laurie M. Wasserman