Resiliency, Strength and Prioritizing Your Mental Health
---
November 3, 2021
@
12:00 pm
–
1:00 pm
Please join Jewish Professional Women (JPW) for our Fall kickoff event, featuring Lisa Friedman Clark, Co-Founder and Chief Operating Officer, Tallorder.com
Lisa's story of "dancing between the raindrops", will make you laugh and cry, as she shares ways of approaching hurdles, building resilience and finding strength through difficult times.
In lieu of a registration fee, please consider making a gift to The Associated by visiting associated.org/give.
Zoom link will be provided after registration.
In keeping with our Jewish values, The Associated supports a thriving Baltimore that celebrates diversity and appreciates the unique combination of gender, race, age, religion and ethnicity, sexual orientation, cognitive and physical disabilities and special qualities that each resident adds to the fabric of life in Baltimore. We welcome everyone interested in our mission to join us. If you require accommodations, please contact us, and we will make every effort to meet your needs.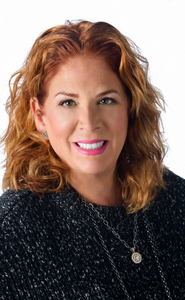 Co-Founder and Chief Operating Officer, Tallorder.com
Lisa's life experiences have shaped her to be a leader and a devoted mother. Not only a 9/11 widow, but also an ovarian cancer survivor, Lisa considers her twin sons, Mike and Dan, to be her "miracle children". While raising her family, Lisa held several executive management roles in the corporate world, which made her the perfect person to lead operational efforts for Tall Order. Having raised "twin towers", she knew exactly how difficult it was to find the right socks for her children. She started a family business with her sons, Tallorder.com, which manufactures and sells high fashion socks and accessories for men of ALL sizes and donates a portion of profits to communities and families dealing with traumatic loss.