AgeWell Baltimore presents: Generations, Conversations and Community
---
While adult children may still feel like youngsters in the eyes of their parents, and this new role is uncomfortable, decisions need to be made, plans put in place and strategies considered to ensure loved ones are in the best position to age well – physically, emotionally and financially.
And, often the adult children are ahead of their parents in recognizing the need.
That's why AgeWell Baltimore is launching Generations, Conversations and Community, a forum that will include a series of speakers, panelists and experts who can help adult children approach complex issues with their parents in a safe and mutually respectful environment.
Join us for the inaugural community event featuring Rabbi Richard F. Address, D.Min, founder and director of Jewish Sacred Aging, for a conversation about how to best approach our parents and loved ones as they grow older.
A panel of local experts from AgeWell Baltimore's partner agencies CHAI, CHANA and Jewish Community Services will join Rabbi Address to answer questions.
The program will begin promptly at 7:00 p.m. Dessert reception. Dietary laws observed.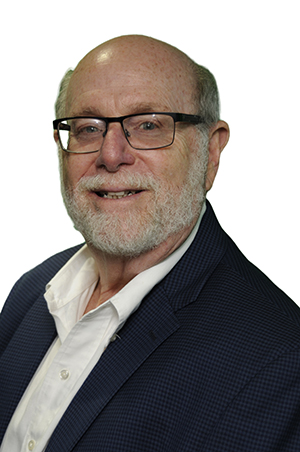 Rabbi Richard F. Address, D. Min is the founder and director of Jewish Sacred Aging®, the website jewishsacredaging.com and host of the weekly Seekers of Meaning podcast/tv.
He was ordained from HUC-JIR in 1972 and has served congregations in California and New Jersey. He served on the staff of the Union for Reform Judaism for over three decades, first as a regional director and then as founder and director of the Department of Jewish Family Concerns.
Rabbi Address received his Doctor of Ministry in 1997. He is an adjunct instructor in the Doctor of Ministry program at HUC-JIR in New York and in the certification program in Gerontology and Palliative Care at Wurzweiler School of Social Work. He is active in various national and regional organizations that deal with issues of advanced care and aging and is the author of "Seekers of Meaning: Baby Boomers, Judaism and the Pursuit of Healthy Aging".
Lisa Mears-Morris is the Director of Resident Services for CHAI's Weinberg Senior Living, which consists of 15 affordable senior housing communities located in Baltimore City, Pikesville and Owings Mills. 
Lisa joined CHAI's portfolio as Resident Wellness Director to spearhead I-WISH (Integrating Wellness in Supportive Housing), a federally funded pilot program designed to increase access to wellness services in affordable senior housing. In 2019, she was promoted to her current position in which she provides quality assurance for CHAI's service coordination program. Lisa leads a team of 14 Service Coordinators who facilitate easy access to supportive services which allow the 1600+ older adults residing in CHAI's senior living communities to age safely in place. She holds a Business Administration degree and is working toward her Professional Service Coordinator (PSC) designation with the American Association of Service Coordinators.
Alicia Bickoff, Esq. is the Deputy Director of CHANA, a program of The Associated. Alicia oversees the clinical and legal response to domestic violence, elder abuse and sexual abuse, including supervising clinical staff, grant writing and reporting, program development and community collaboration. She also serves on collaborative task forces, including serving as the co-chair of the Baltimore County Domestic Violence Fatality Review Teams.
Prior to joining CHANA, Alicia was a national and local technical assistance provider and trainer for the Maryland Network Against Domestic Violence and previously practiced family law in the Baltimore area for a private firm representing domestic violence victims in civil protection order cases for the Women's Law Center of Maryland.
While in law school, Alicia worked for the Baltimore City State's Attorney's Office, prosecuting child abuse crimes and clerking in the domestic violence unit. She graduated from Barnard College with honors and holds a law degree from the University of Maryland. She is licensed to practice law in Maryland.
Beth Land Hecht, LCSW-C is Senior Manager of Successful Aging at Jewish Community Services. In this role she oversees the delivery of services that help older adults and other vulnerable populations age safely and optimize their wellbeing. Beth previously served as the agency's Senior Manager of Community Engagement.
Prior to the formation of JCS, Beth was Program Director for the Jewish Big Brother/Big Sister League from December 1998 through June 2008 and had been on the staff of Jewish Family Services for seven years, serving as Coordinator of the Jewish Outreach Network and Manager of Community Outreach. Beth received her master's degree in social work from the University of Maryland School of Social Work and Community Planning in 1983 and her B.A. from the University of Maryland.