Dollars and Sense:
Making Money Moves that Matter
---
Featuring financial experts Emily Guy Birken and Beth Rosenwald
January 25, 2021
@
7:00 pm
–
8:15 pm
When you invest in a woman, change happens!
As Covid-19 continues to impact our way of life, emergency funds, retirement savings, and practical financial wisdom have never been more important. From everyday spending to long-term financial planning, effective money management is essential. Join us as we discuss female financial wellness and literacy, behavioral economics, household budgets, and financial fears as a catalyst for change – all while empowering women across generations to be their best financial selves.
Registration for this event is now closed.
In lieu of a registration fee, please consider making a gift to The Associated by visiting associated.org/give. You will also have the opportunity to make your 2021 Annual Campaign gift to The Associated.
As part of this event, we will be facilitating networking by distributing contact information. If you do not wish for you contact information to be shared, please opt out by contacting Rebecca Brown at rbrown@associated.org or 410-369-9291.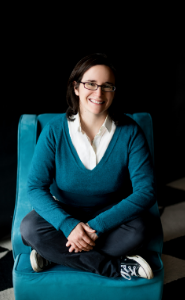 Emily Guy Birken, Freelance writer and financial expert
Emily Guy Birken is a former educator, lifelong money nerd, and a Plutus Award-winning freelance writer who specializes in the scientific research behind irrational money behaviors. Her background in education allows her to make complex financial topics relatable and easily understood by the layperson. Her work has appeared on The Huffington Post, Business Insider, Kiplinger's, MSN Money, and The Washington Post online. She is the author of four books: Choose Your Retirement, Making Social Security Work for You, End Financial Stress Now, and the bestseller The 5 Years Before You Retire. Emily lives in Milwaukee with her family.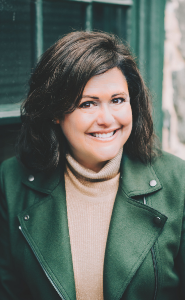 Beth Rosenwald, Managing Director, Branch Director, Financial Advisor for RBC Wealth Management
Beth started her career in 1989 and over the years has assembled a dedicated team of seasoned professionals with outstanding credentials and years of specialized, hands-on experience. Her primary focus is on building lasting relationships centered on thorough understanding of each clients' needs, wants and wishes – guiding them from being reactive and defensive to being proactive and visionary. She is passionate about helping individuals and families position their wealth more effectively and thoughtfully creating more time for their personal, professional, and philanthropic goals. Raised in Long Island NY, Beth received a Bachelor's degree in Economics from University of Maryland and is the founding chair of Wings of United Way (Women's Initiative Next Generation). She continues to serve our community as a member of the Women's Leadership Council Tocqueville Society and as a board member of Women United of United Way of Central Maryland, Ronald McDonald House Charities of Maryland, and Baltimore Leadership School for Young Women. Beth is honored to have received numerous accolades including The Daily Record Maryland's Top 100 Women, Forbes America's Top Women Wealth Advisor, Forbes/SHOOK Best-In-State Wealth Advisor, and Financial Times Top 400 Financial Advisers. Beth and her husband, Peter, live in Baltimore and enjoy weekend getaways to New York to visit their sons, Jake and Andy. Beth loves cooking for her family and friends, traveling, and attending theater and art events.
JPW Co-Chairs:
Tracee Fruman
Debbie Lubliner
JPW Event Co-chairs:
Monica Harris Susel
Cheryl Abrams
JPW Committee:
Cheryl Abrams
Edye Abrams
Hindy Abramson
Robin Belsky
Dori Chait
Mandee Heinl
Sherry Nachman Kurland
Devorah Miller
Shoshi Ponczak
Ali Raphael
Melanie Shapiro
Ilana Subar
Monica Harris Susel
Claire Tesh
Heidi Topaz