A Briefing on COVID-19 and
Vaccine Development
---
Presented by The Associated's Maimonides Society for Healthcare Professionals
September 1, 2020
@
6:00 pm
–
7:30 pm
Join The Maimonides Society, the healthcare division of The Associated, for a briefing on COVID-19 vaccine development and updates. Panelists include:
Daniel J. Durand, M.D.
Chief Innovation Officer and Chairman of Radiology
LifeBridge Health
Matthew Frieman, Ph.D
SARS-CoV-2 Pathogenesis and Therapeutic Development
Associate Professor of Microbiology and Immunology
University of Maryland School of Medicine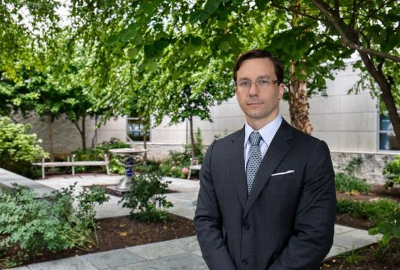 Daniel J. Durand, M.D. serves as the Chief Innovation Officer and Chairman of Radiology for LifeBridge Health, a $2.5 Billion dollar healthcare system with four hospitals, 500 physicians, and over 1,000 locations and joint ventures in Maryland, Pennsylvania and Delaware. Dr. Durand earned his medical degree at The Johns Hopkins University School of Medicine and has over twenty years of experience in healthcare, science and technology.
Before becoming CINO, Dr. Durand led the LifeBridge Health ACO, LLC, one of the largest and most successful Medicare Accountable Care Organizations in the state of Maryland. Dr. Durand previously served as the first Director of Accountable Care for Johns Hopkins Medicine, where he led operations and strategy for one of the nation's largest ACOs. Prior to Hopkins, Dr. Durand was a Vice President and member of the executive leadership team at Evolent Health, a healthcare IT start-up where he helped grow revenues from $8 million to $130 million in the time leading up to Evolent's successful IPO on the New York Stock Exchange. Prior to Evolent, Dr. Durand worked as an Associate with McKinsey & Company out of the firm's Washington, DC office.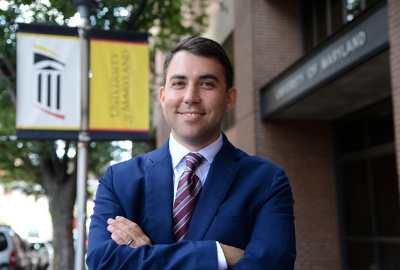 Matthew Frieman, Ph.D. is an Associate Professor in The Department of Microbiology and Immunology at The University of Maryland School of Medicine. Dr. Frieman is a coronavirus expert researching the highly pathogenic coronaviruses; Severe acute respiratory syndrome coronavirus (SARS-CoV-1), Middle East respiratory syndrome coronavirus (MERS-CoV), and now SARS-CoV-2. He specializes in cell culture and animalmodels of coronavirus replication and pathogenesis which are used to understand how these viruses cause disease. Dr. Frieman has developed several novel therapeutics including anti-viral drugs, vaccines, biologic inhibitors and antibodies to both to these viruses. His collaborations with various pharmaceutical companies are currently in clinical trials for treating COVID19.
Michele Shermak, MD
Dov Frankel, MD
Maimonides Society Co-Chair
Barry Waldman, MD
Maimonides Society Vice Chair
Maimonides Society Committee
Nancy Bailowitz, MD
Jill Baldinger, DMD
Marshall Bedine, MD
Eric Brown, MD
Jeffrey T. Brodie, MD
Trina Kapoor Frankel, MD
Avi Leibowitz, MD
Scott London, MD
Jeffrey Posner, MD
Yanna Rachinskaya, PhD
Esti Schabelman, MD
Joshua P. Weintraub, DDS
Thank you to our generous Corporate Sponsors
Maimonides Event Sponsors
Kamon & Graham, Fram Monument, Israel Bonds, UM St. Joseph Medical Center
BB&T • Brown Advisory • MedStar Health • Miles & Stockbridge • M&T Bank • PSA Insurance & Financial Services

Advance Business Systems • American Office • CANDA Solutions • Eastern Savings Bank • Hoffman & Co. • Howard Bank • Merritt Properties • RBC Wealth Management • Residential Title & Escrow Company • Schoenfeld Insurance Associates • Seven Mile Market • SOS Technology • WMS Partners • WYPR