Changing the Conversation:
An Invitation to Dialogue
---
November 30, 2022
@
7:00 pm
–
9:00 pm
DIALOGUE CONTINUES ON:
December 6 @ 7:00 pm – 9:00 pm
December 13 @ 7:00 pm – 9:00 pm

Join us for a three-part symposium featuring Professors Terrence L. Johnson and Jacques Berlinerblau, authors of Blacks and Jews in America: An Invitation to Dialogue, to examine the complex history of Blacks and Jews in the United States. We will also explore current day issues that serve as roadblocks to dialogue between our communities and acknowledge the intersect that Jews of Color feel across community.

This series is a call to action to the Black and Jewish communities of Baltimore. It is an invitation to learn together and to work toward a future dialogue on some of the most fundamental issues facing our community.
Registration is now closed for the Changing the Conversation Series as we have reached maximum capacity. For inquiries, please contact Dr. Susanna Garfein at 410-369-9310. Walk ins will not be accepted.
ABOUT THE SERIES:
Week One / Wednesday, November 30: Historical Introduction: An overview of the history of the relationship between Black-Jewish relations in the United States
Week Two / Tuesday, December 6: Difficult Dialogues: Jewish racism, Black antisemitism, Israel and the question of gender
Week Three / Tuesday, December 13: The Present and Future: Afro-Judaism in the era and renewed white supremacy and global nationalisms

Questions? Contact Dr. Susanna Garfein at sgarfein@associated.org or 410-369-9310.
Light fare served. Dietary laws observed.

Keeping in mind the health and safety of our guests and staff members, The Associated will continue to monitor the safety practices and protocols, recommended by the venue, local, state and CDC guidelines at the time of the event. All guests attending events, meetings and programs are highly encouraged to be fully vaccinated, wear masks when not actively eating or drinking, and to practice social distance. If you or anyone in your family is not feeling well, please refrain from attending.
*Precautions are subject to change to be in line with health guidelines and local Covid-19 data.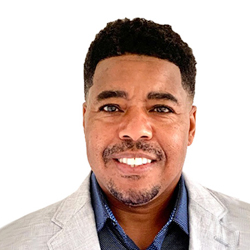 Professor Terrence L. Johnson is a professor of African American religious studies at Harvard Divinity School and a senior fellow at the Berkley Center. Johnson's research interests include African American political thought, ethics, American religions and the role of religion in public life. He has published thirty-five scholarly articles and ten books.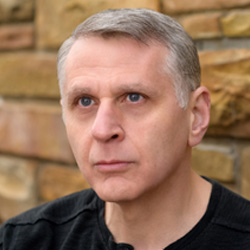 Professor Jacques Berlinerblau is currently the Rabbi Harold White Professor of Jewish Civilization at the Edmund A. Walsh School of Foreign Service at Georgetown University. Berlinerblau has published on a wide variety of issues ranging from secularism to religion and politics, to Jewish American fiction, to African American and Jewish American relations, to American higher education.
This event is hosted by The Associated: Jewish Federation of Baltimore and made possible by a generous grant from Suzanne F. Cohen, of blessed memory, a former Chair of the Board of The Associated and a champion of Baltimore, in honor of The Associated's Centennial anniversary.
Participating Partners:
Baltimore Community Foundation | Baltimore Jewish Council | CHAI: Comprehensive Housing Assistance, Inc. | Elijah Cummings Youth Program in Israel | NAACP | Park Heights Renaissance