Cardozo Society Event: Cybersecurity and Privacy Law in the Digital Era
---
February 19, 2020
@
1:00 pm
–
3:00 pm
Join the Jewish legal community for a panel on cybersecurity and privacy law featuring April Falcon Doss, Partner, Chair of Cybersecurity and Privacy at Saul Ewing Arnstein & Lehr, LLP, Avi Rubin, Professor of Computer Science and Technical Director of the Information Security Institute at Johns Hopkins University & Rebecca Shore, Senior Counsel & Director, Global Privacy at Under Armour.
This event will be moderated by Michele L. Cohen, Principal at Miles & Stockbridge.
This event is in partnership with The Sobeloff Law Society and University of Baltimore's Jewish Law Student Association.
Cost: $25 for Cardozo Society Members*, $35 for donors under $1,000 and non-donors
Hors d'oeuvres and drinks will be served. Dietary laws observed
You will have the opportunity to make your gift to The Associated.
*Legal professionals who contribute $1,000 or more to The Associated are recognized as members of the Cardozo Society.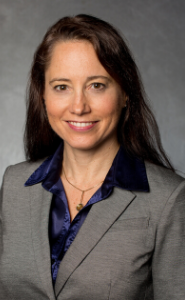 April Doss is a partner at Saul Ewing Arnstein & Lehr, where she chairs the firm's Cybersecurity and Privacy practice. Prior to that, she spent thirteen years at the National Security Agency where she was the Associate General Counsel for Intelligence Law. She also served as Senior Minority Counsel for the Russia Investigation in the Senate Select committee on Intelligence. She teaches privacy and internet law at the University of Maryland law school, and is a frequent commentator on issues relating to national security, cybersecurity, and privacy. She's appeared on CNN, MSNBC, NPR, CBC; her articles have appeared in The Atlantic, The Weekly Standard, Bustle, Lawfare, and The Washington Post. She's on Twitter @AprilFDoss.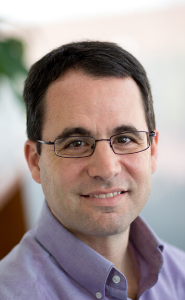 Dr. Aviel (Avi) D. Rubin is Professor of Computer Science and Technical Director of the Information Security Institute at Johns Hopkins University. He is also the Director of the JHU Health and Medical Security Lab. Prior to joining Hopkins, Rubin was a research scientist at AT&T Labs. His is also the founder of Harbor Labs, a CyberSecurity company. Rubin testified about information security before the U.S. House and Senate on multiple occasions, and he is the author of several books about computer security. Rubin is a frequent keynote speaker at industry and academic conferences, and he delivered a widely viewed TED talk in 2011 and another TED talk in September, 2015. He also testified in federal court as an expert witness on numerous occasions in matters relating to high tech litigation. Rubin served as Associate Editor of IEEE Transactions on Information Forensics and Security, Associate Editor of Communications of the ACM (CACM), and an Advisory Board member of Springer's Information Security and Cryptography Book Series. In 2010-2011 Rubin was a Fulbright Scholar at Tel Aviv University. In January, 2004 Baltimore Magazine named Rubin a Baltimorean of the Year for his work in safeguarding the integrity of our election process, and he is also the recipient of the 2004 Electronic Frontiers Foundation Pioneer Award. Rubin has a B.S, ('89), M.S.E ('91), and Ph.D. ('94) from the University of Michigan.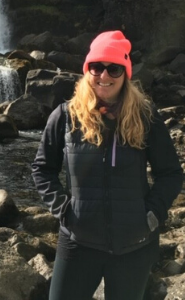 Rebecca Shore is a global privacy specialist and strategic planner focused on data privacy, policy development, and strategic and operational privacy planning. Most recently, concentrating on the evaluation of digital mobile privacy issues, and the development and implementation of solutions that meet global requirements.
In 2014, Rebecca established Under Armour's formal privacy program. In this role, Rebecca supports Under Armour Connected Fitness (i.e., MyFitnessPal, MapMyFitness, Endomondo, etc.), eCommerce (North America and International), Retail, Human Resources, Marketing, Legal, and Information Technology at Under Armour. 
Prior to joining Under Armour, Rebecca worked for AI Solutions as a Senior Security Analyst providing cybersecurity and privacy support to the National Aeronautics and Space Administration (NASA) Office of the Chief Information Officer, Information Technology Security Division.
PROFESSIONAL CERTIFICATIONS
International Association of Privacy Professionals (CIPP/G)
Education
J.D., University of Maryland School of Law
B.A., University of Delaware